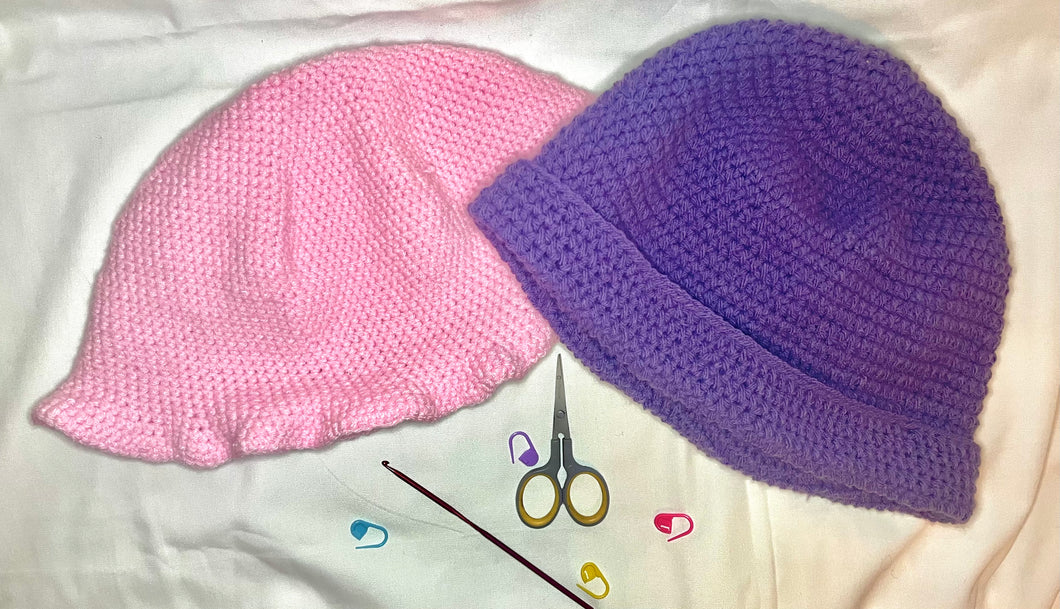 Crochet Hats
Regular price $45.00 Sale
All classes will take place in our new studio location: 13 N. San Francisco Street, Suite 208, Flagstaff, AZ 86001
We may be nearing the end of these chilly winter months, but it's never too early to start making holiday gifts! In this beginner class, you will get to make your own crocheted hat. We will go over base stitches that can be used for your hat, allowing you to choose which stitch style you'd like to use. We will also incorporate the use of increases to have a curved top. Get the choice of making either a beanie for those chilly seasons, or a summer bucket hat to keep your head safe from the sun.

We recommend taking Crochet 101 before taking this class or having prior crochet experience, we will not have enough time to go over stitches and techniques in depth.

This class is broken up into two 1.5 hour meetings.
Ages: Young Adults (14+) and Adults (if your child is under 14 and really wants to take this class, please reach out to us and we can determine if they will be able to stay engaged and keep up with the pace of the class)
Level: Beginner 
Available sessions: 
Spring Session
March 23rd, 3pm-4:30pm
April 6th, 3pm-4:30pm
Price: $45/session (3 hrs)