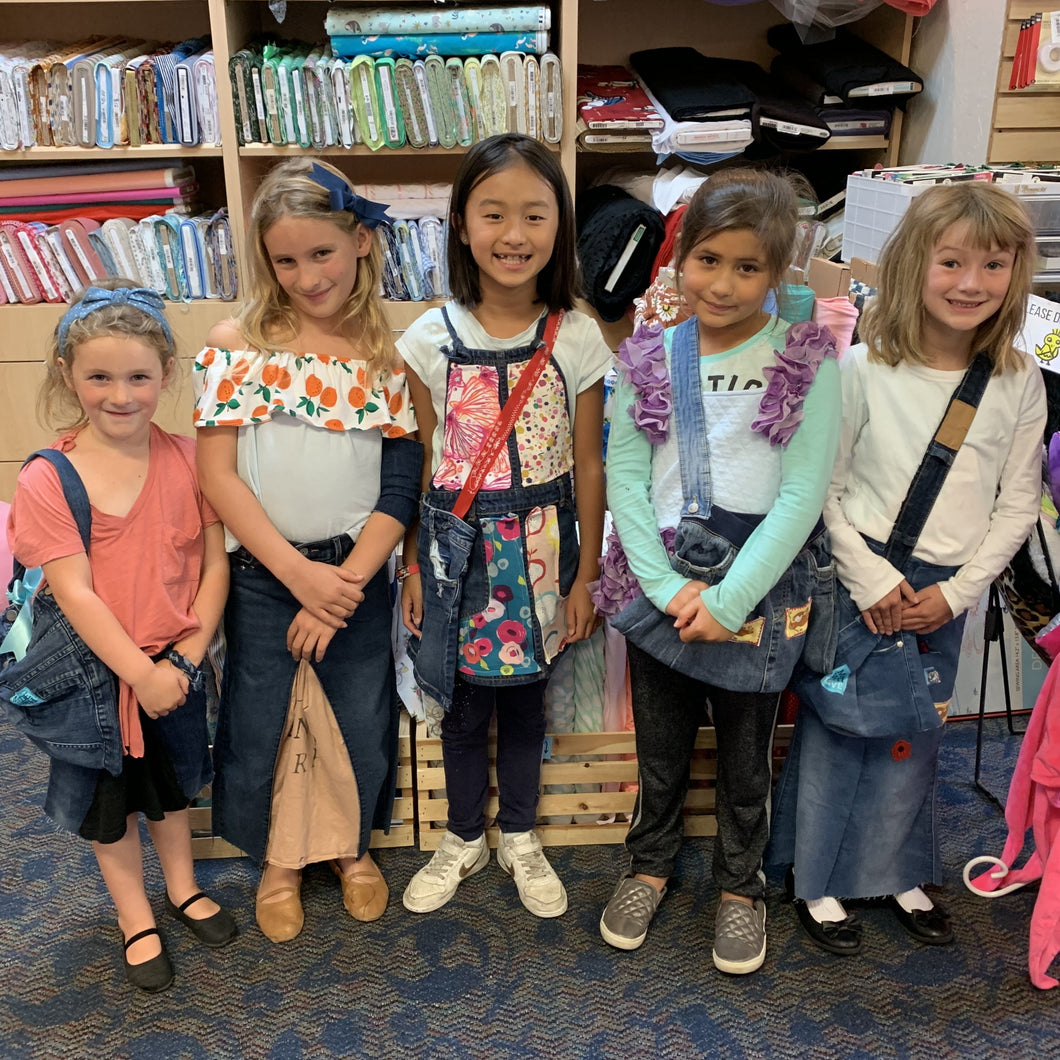 Rip and Recycle - Wednesdays - Winter 2024
Regular price $350.00 $350.00 Sale
On-Site Classes will take place at our location in Flagstaff
KIDS CLASS
Rip up what's in your closet and learn how to recycle your old clothing. Update some of your old favorites or incorporate MANY favorites into one new piece that will accent your collection. This is a great class for kids! There are so many favorite clothes that we grow out of but wish to hold onto- create that new piece today! Bring in 4 or more like type items to work with (ex: 4 old tees, 2-4 old jeans, something shiny etc.) on the first class and watch them transform into something new!
Wednesdays, 4-5:30 
1/17, 1/24, 1/31, 2/7, 2/14, 2/21, 2/28
7 Sessions Price: $350
A $25 (plus tax) materials fee will be charged for this session. This fee will presented to you before the end of the session or you can pay it online here.