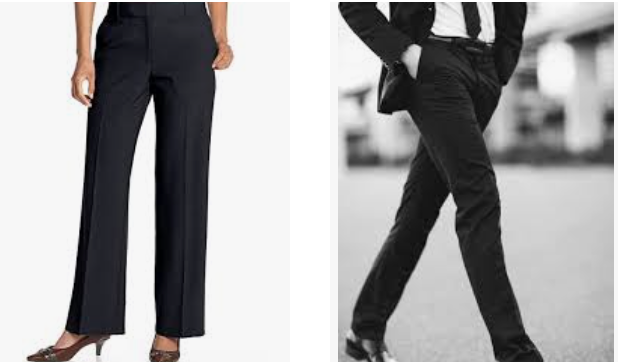 July 2022 - Perfect Pants
Regular price $175.00 Sale
On-Site Classes will take place at our location in Flagstaff, Arizona. 
ADULT CLASS
Tired of buying pants that fit your hips but are too big for your waist? Are too short or too long? They bunch weirdly at the crotch? Whatever your issue with store-bought pants, we've got the solution. Tailor and sew the perfect fitting pair of pants at Wee Scotty!
Week 1: Cutting out our pants pattern out of muslin fabric
Week 2: Schedule a one-on-one appointment with the sewing educator to perfectly tailor your muslin pants and make any alterations. You will also be cutting out the altered pattern in your fabric choice during this session. 
Week 3+4: Sewing and finishing the pant! 
Tuesdays 6:30-8pm
July 5, *appt, 19, 26

*email weescottystaff@gmail.com to schedule your tailoring appointment July 13-16. Availability Wednesday-Friday 4-6pm or Saturday 11am-6pm. 
4 sessions, PRICE: $175
Masks are not required unless you have recently been exposed to anyone with Covid. Please be reminded that there will be times when we are working closely at machines and around the table. Please be mindful of all other students and teachers and wear a mask if you are uncertain. Do not come to class if you have Covid symptoms, we will schedule a makeup time.