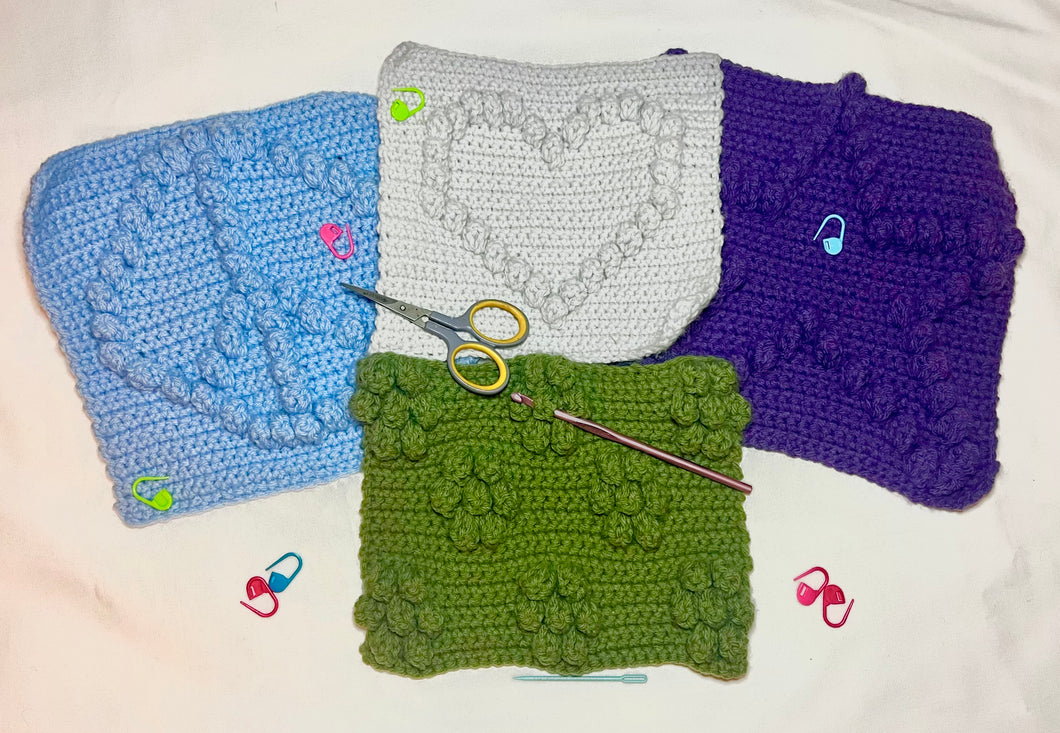 Crochet Bobble Puff Stitch
Regular price $135.00 Sale
All classes will take place in our new studio location: 13 N. San Francisco Street, Suite 208, Flagstaff, AZ 86001
Bobbles are cute puff stitches that can be arranged in many different ways to make all sorts of different designs! In this intermediate level class, we'll show you you need to know when doing the bobble stitch. Using just single and double crochet stitches, we will make 8"x 8" squares that can be put together to form a small blanket. Choose from the many designs and patterns we have on hand and arrange them however you'd like to make your own personal blanket. We'll go over how to attach our squares together, adding borders, and the important set of tying off
and weaving in ends.

We highly recommend taking Crochet 101 before taking this class or having prior crochet experience, we will not have enough time to go over stitches and techniques in depth. 
This class is broken up into three 3-hour meetings.
Ages: Kids(10+) & Adults (if your child is under 10 and really wants to take this class, please reach out to us and we can determine if they will be able to stay engaged and keep up with the pace of the class)
Level: Intermediate 
Meeting Times:
November 18, 3-6pm

December 2, 3-6pm

December 16, 3-6pm
Price: $135/session (9 hrs)